Description
Rollable Design
OLED TV RX
SELF-LIT LG OLED: Perfect Black,
Intense Color, Infinite Contrast
LG SIGNATURE's OLED TV RX honored with major awards
LG SIGNATURE's OLED TV RX received prestigious awards during 2020 CES, recognized for its excellence in design and technology.
SELF-LIT LG OLED
The Power of SELF-LIT PiXELS
LG OLED TV is unique thanks to its self-lit technology. Over 100 million self-lit sub-pixels* come together to deliver the next level of TV. Enjoy the deepest blacks, richest colors, and most realistic picture quality.
Calculation based on multiplying 8K resolution (7680 x 4320) and four sub-pixels.
Full Luxury Experience
SELF-LIT PiXELS make life more artistic
Rollable Design
The centerpiece of the room
LG's innovative design lets your TV appear when you need it, and disappear when you don't. And the three different viewing choices let you maximize the stylish design as a part of your interior. Use Full View to enjoy movies, Line View for music, or Zero View to keep the TV nicely hidden.
Full view
Roll out and watch TV whenever you like. It delivers entertainment into your space with style.
Line view
Design your space, just the way you like. When not watching TV, switch your TV to a stylish mode that better fits your needs: Music, Clock, Frame, Mood, Lighting, Home dashboard.
Zero view
The screen disappears without a trace, only leaving behind a beautiful piece of art that elevates your space. Enjoy the rich and optimized sounds from a remarkably transformed speaker.
α9 Gen3 AI Processor 4K
An evolutionary TV experience
With deep learning algorithms, α9 Gen3 AI Processor analyzes the on-screen content to deliver content as its most immersive. All adjustments are automatic, enhanced for the ultimate picture and sound, to make every viewing a spectacular one.
ThinQ AI
TV takes a leap forward
Transform your TV into a central hub with the intelligent ThinQ AI. LG ThinQ allows simple command and control your Home IoT ecosystem with natural voice recognition, there's no remote needed. Also, with the Google Assistant and Amazon Alexa built-in, LG OLED TV makes life so much more convenient.
True Cinema Experience
SELF-LIT PiXELS
make cinema
more expressive
Netflix streaming service membership required.
Unlimited Entertainment
Housing all your entertainment
Dive into the wide variety of content available on the Apple TV app, Disney+, Netflix, and LG Channels. From the latest movies, TV shows, and documentaries, to live sports and more, find them all here in one place. Just sit back and enjoy.
Apple, the Apple logo, and Apple TV are trademarks of Apple Inc., registered in the U.S. and other countries. Apple TV+ is a trademark of Apple Inc.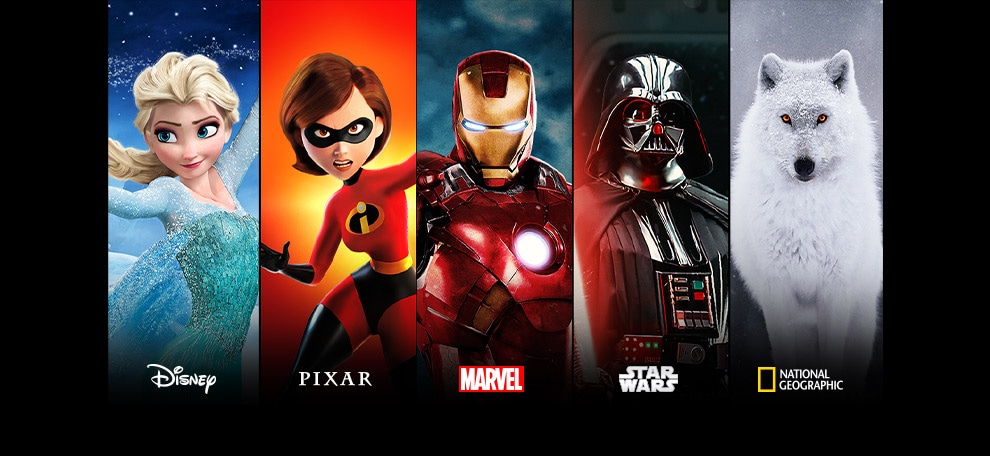 Disney+
All your favorites, all in one place
Disney+ gives you full access to stream classics, binge on new Originals, or catch the latest movies. With Disney, Pixar, Marvel, Star Wars and more – there's something for everyone.
· Disney+ subscription required. Subject to terms at https://www.disneyplus.com © 2020 Disney and its related entities.
The Apple TV app
The home of Apple TV+ and much more
Original shows and movies from Apple TV+. Just the premium channels you want and thousands of movies to buy or rent. It's personalized and expertly curated, so you'll discover the best of what's on. And it's all in the Apple TV app.
Watch Apple TV+ with a subscription.
LG Channels
Free channels & on demand video
LG Channels, powered by XUMO, gives you access to full-length movies and today's top 180+ popular channels from the Internet, TV and more. LG Channels is free of charge and is built right into the LG OLED TV giving you easy, one-click access.
Who.Where.What?
Search for what you see
Instantly search the names of actors, venues, and even outfits worn on your favorite shows, you can even buy them on the spot, straight from your TV.
Dolby Vision IQ & Atmos
Enjoy professionally mastered visual and sound
Watch movies the way they should be – absolutely breathtaking. With Dolby Vision IQ, screen brightness, color, and contrast are intelligently adjusted for content genre and lighting conditions. Dolby Atmos delivers the immersive audio experience, for maximum enjoyment of all content.
FILMMAKER MODE™
Watch it the way it's shown in cinemas
The processor automatically adjusts the picture, turning off motion smoothing for the full motion picture effect. Watch films with the creative intent and cinematic experience preserved. Enjoy all your content at the cinematic standard and feel the full artistic intent of every film. Hear it from the industry's best.
FILMMAKER MODE™ logo is a trademark of UHD Alliance, Inc.
Ultimate Gaming Experience
SELF-LIT PiXELS make
gaming more responsive
HDMI 2.1*
Smoother gameplay for the win
A higher frame rate, 48Gbps bandwidth, VRR, ALLM, and eARC with HDMI 2.1 support. These latest features allow fast-moving content in higher resolution and smooth, synchronized graphics. It's a more lifelike gaming experience.
4K@120Hz, eARC (Enhanced Audio Return Channel), VRR (Variable Refresh Rate) and ALLM (Auto Low Latency Mode) with HDMI 2.1.
Fast Response Time
Don't lag behind the competition
Dominate your way to victory with LG OLED TV. With fast 1ms response time, get ready to play in full-force with reduced blurring and added clarity. Feel truly in-game with high-speed motion and gameplay.
HGiG profile
More immersive HDR gaming
HGiG delivers the gaming graphics best matched with the identified TV specifications and performance levels on your TV. With LG OLED, play from a wide selection of games with the confidence in a TV that will show every game at its absolute best.
Complete Sports Experience
SELF-LIT PiXELS make
sport more realistic
A scene from a football game, half on an LCD/LED TV with blurry picture quality, and other half on the LG SIGNATURE rollable OLED TV with clear picture quality.
OLED Motion
See every movement in detail
Residual image (motion blur) must be avoided at all costs when watching sports. Now, with OLED Motion feature, watch every quick and subtle movement of every player without the blur on your TV. With LG OLED, there's no need to worry about blur of flicker.
Screen images simulated.
People watching sports game on the LG SIGNATURE rollable OLED TV in the living room with Bluetooth rear speakers.
Bluetooth Surround Ready
Big sound for the big game
Connect any two Bluetooth speakers to help create a surround sound effect. Become more immersed in the game and get the feeling of a live atmosphere.
Connection Available : LG PK7/7W/5/5W, PL7/5, PN7/5, RL3, RM2, RN9/7/5, ON9/7/5.
TV screen showing a scene from a Christmas movie with a Sports Alert.
Sports Alert
Stay on top of your games
Sports Alert notifies you before, during, and after games. You'll never have to worry about missing the big plays from your favorite teams, even when you're watching other content.
Quarter view of LG SIGNATURE OLED TV RX.
Side view of LG SIGNATURE OLED TV RX.
Close shot of art furniture stand of LG SIGNATURE OLED TV RX.
Front view of LG SIGNATURE OLED TV RX.
Rear view of LG SIGNATURE OLED TV RX.
Artistic sculpture stand of LG SIGNATURE OLED TV RX.